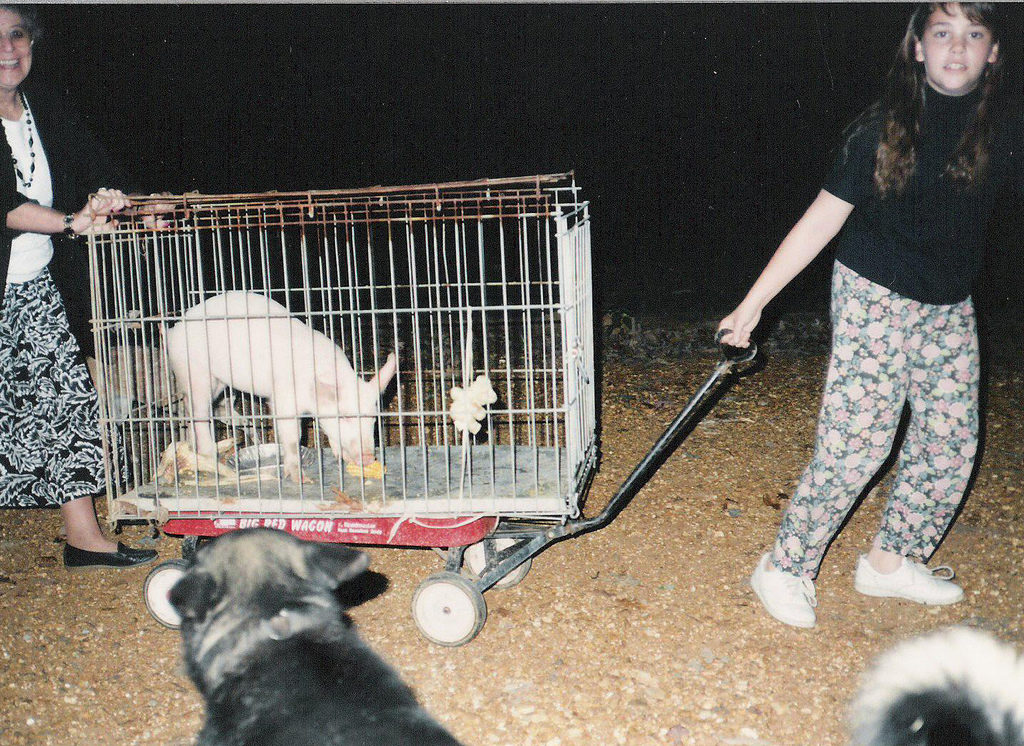 I grew up on a farm in rural West Tennessee. I don't like getting dirty or sweaty very much so I spent a lot of my time as a kid writing, drawing and making stuff. Indoors, away from the mosquitoes.
I think I first caught the publishing bug in middle school, when our Explorers class put out a little zine called NOW (the New, the Old, and What's Coming). I took that a leap further in college when I took a gig at MTSU's student newspaper. I was on track to be an English major, but my first published story (a hard-hitting exposé on the success of a spirit-fueled Homecoming T-shirt swap) set me off in a new direction. Reporting turned into editing and editing turned into designing. News design sort of hit that sweet spot that let me use creativity to communicate important, sometimes complex ideas.
Now I lead a huge team of designers and page editors who produce hundreds of newspaper pages each day. On the side, I teach aspiring designers about the fundamentals and principles of design.
When I'm not working, I can be found hanging out with my husband and my extremely silly kindergartner, who is nursing a serious infatuation with all things Star Wars at the moment.
When I get a moment to myself, you can bet I'm probably working on freelance projects, stocking my Etsy shop, reading, writing, blogging, shooting and processing photos, planning trips, tripping over our dogs, making art, playing Stardew Valley, sipping wine, talking sweet to my flowers or exploring my city.
My obnoxious party tricks include finding four-leaf clovers, identifying typefaces, parallel parking, reciting the U.S. presidents in chronological order, and singing the states in alphabetical order (yes, singing).
I do varying degrees of internetting here, here, here and here.
I'm also on LinkedIn.