Allendale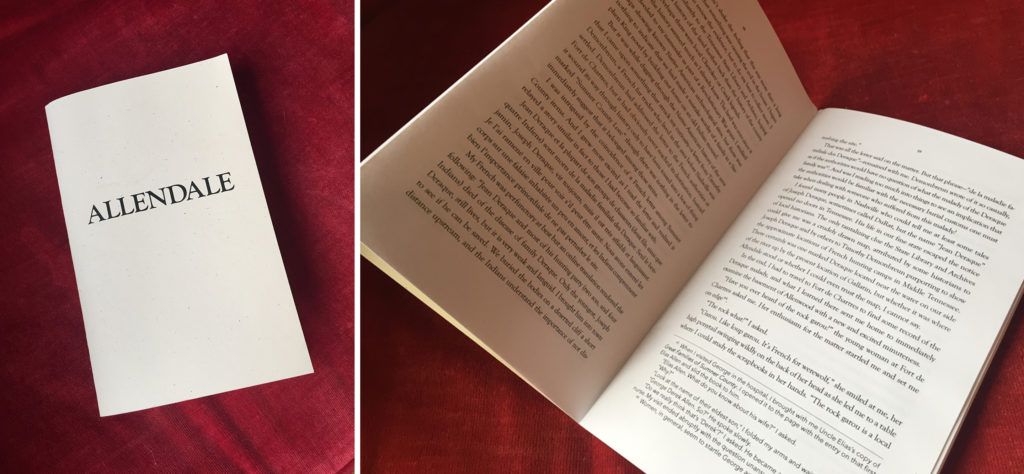 A novella by Nashville writer Betsy Phillips.
The Wolf's Bane
AVAILABLE AT EAST SIDE STORY BOOKSTORE: The Wolf's Bane from Emily Harper Beard on Vimeo.
I was lucky enough to part of Betsy Phillips' very cool Wolf's Bane project as the inside-page typesetter. Here's a video showing how the hand-bound editions of the book were made at Brown Dog Bindery. You can find out more about the book at the East Side Story website.