Nashville is such a fun, historic city with a creative heartbeat. In our workplace, we've got lots of transplants who haven't lived in Nashville for very long and who are still learning about the area. We've also got folks who have lived in Middle Tennessee much longer than the transplants, but who have never really done or seen much of the touristy things in town. Design Studio Field Trips are a way for employees to get out of the office and see what interesting and educational things Nashville has to offer. I like to try to target locations and activities that tell us something about Nashville or Tennessee history, or show us something about local art and artists.
Past field trips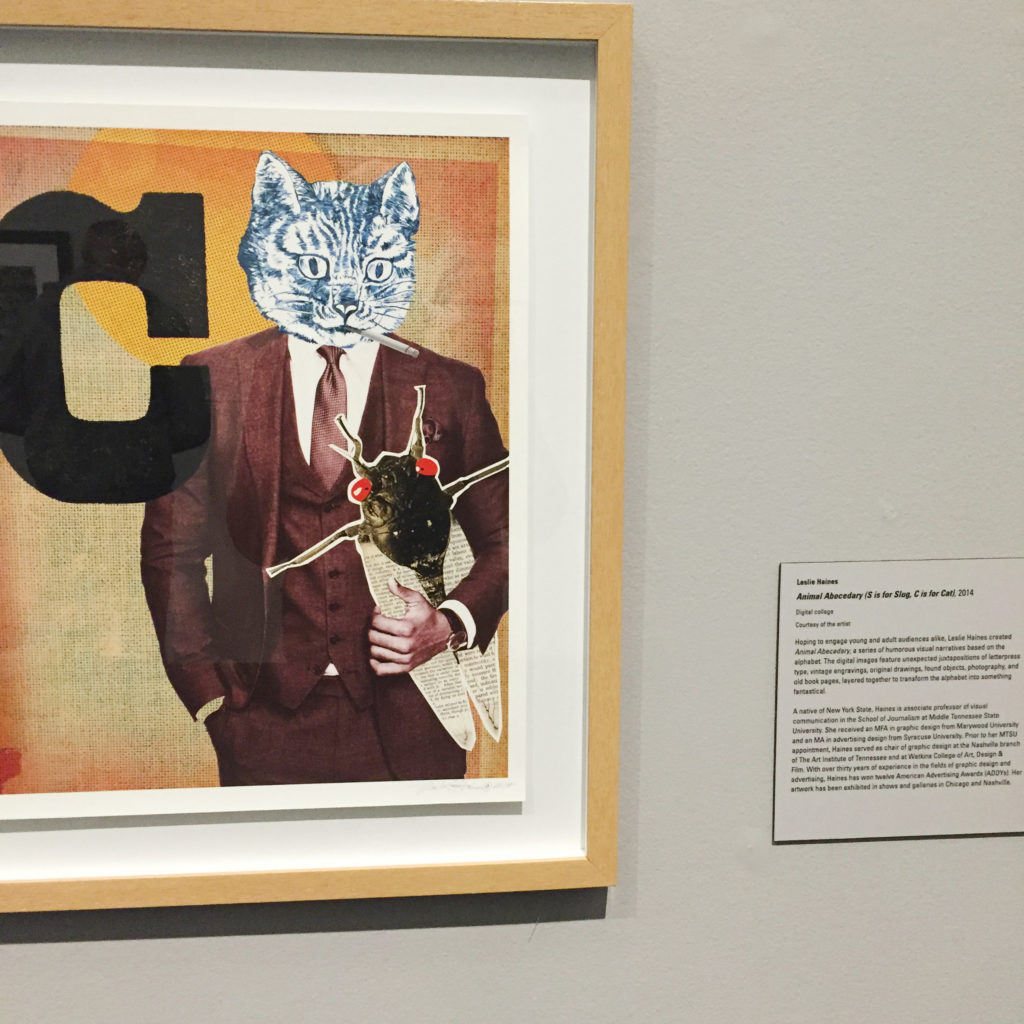 THE FRIST MUSEUM, JANUARY 2016
We attended a show on Visual Narratives from Nashville's Print Community and spent some time with the regular collection as well.
br>
br>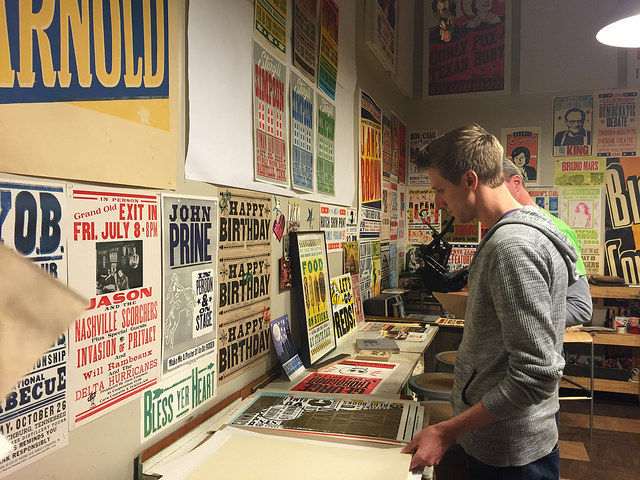 HATCH SHOW PRINT, MARCH 2016
We were lucky enough to get a behind-the-scenes tour of the iconic letterpress print shop in downtown Nashville, to learn how letterpress designs are made. And we got to make our own small prints!
br>
br>
TENNESSEE STATE CAPITOL BUILDING, MARCH 2017
Our office is within walking distance of the state capitol, so why not hoof it up the hill (the capitol sits atop the highest point in the city!) and take the free tour to learn about state history and the historic building?